<- Back - Forward ->
(page 2)

3 Rotor RX-7 2nd Gen Turbo II Project
(Pictures of the engine upon pickup.)
1/4/2005 - Here are pictures of the long block 20B upon pickup. It came with a JSPEC Series 5 (89-91) Turbo II transmission with 40,000 miles on it. All 20B engines from Japan come with Automatic flywheels.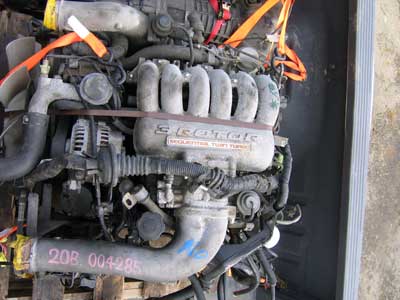 (Top view of the 20B 3 rotor.)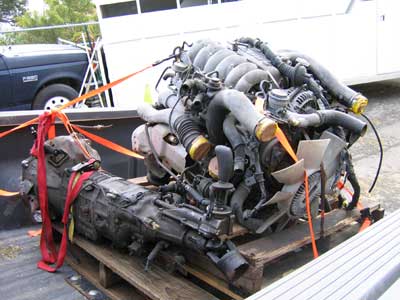 (Front view of the 20B 3 rotor with the S5 JSPEC Turbo II transmission)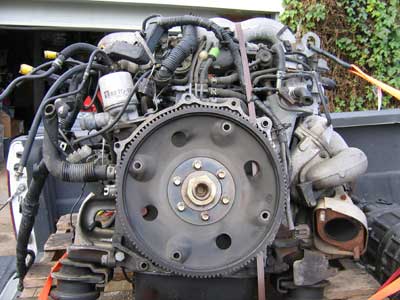 (The 20B flywheel for an automatic transmission.)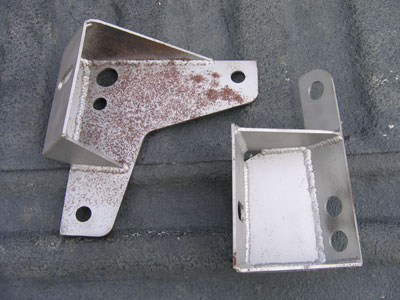 (Custom RE mounts fabricated for a 3 rotor conversion to a 2nd Gen FC3S chassis.)
<- Back - Forward ->
(page 2)
Powered by: Rotary Engines! aka: The Wankel