<- Back - Forward ->
(page 4)

3 Rotor RX-7 2nd Gen Turbo II Project
(Pictures of the 20B JSPEC damaged parts.)
1/9/2005 - While knowing there was zero compression on the rear rotor, we hoped for the best that damage was minimal to the 20B. We ended up with a damaged rear rotor, a destroyed rear rotor housing that is known as the "devil's claw", and a rear iron with enough corrosion to cause the water jackets to chip away when being cleaned. We have already received a replacement rotor, rotor housing, and rear iron from a JSPEC RE 3rd Gen RX-7 engine.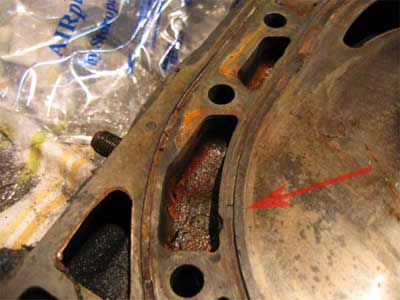 (Inner water jacket is chipped on the outside.)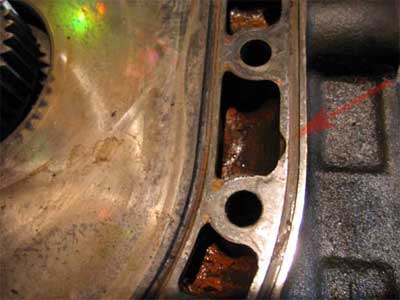 (Outer water jacket is chipped on the inside.)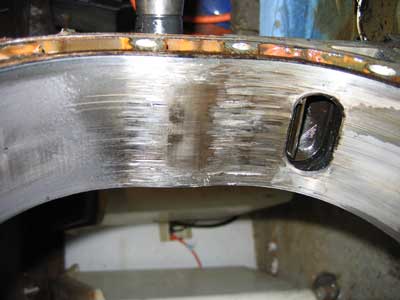 (Apex seal shattered and gave a nice Devil's Claw marking on the rotor housing.)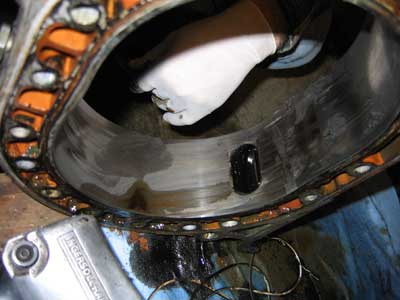 (Second view of the damaged rotor housing.)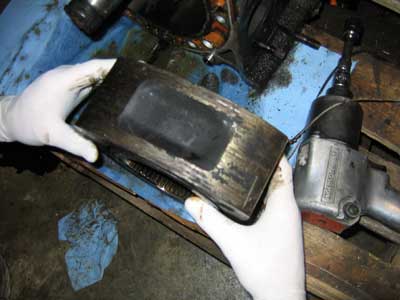 (The rotor facing has claw marks all up the side of it.)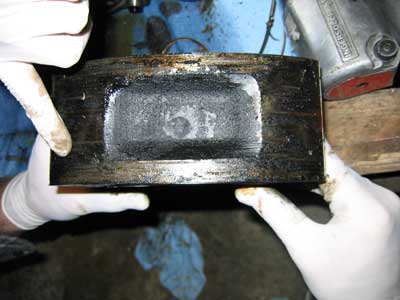 (It's hard to see, but the marks are very deep. Unusable!)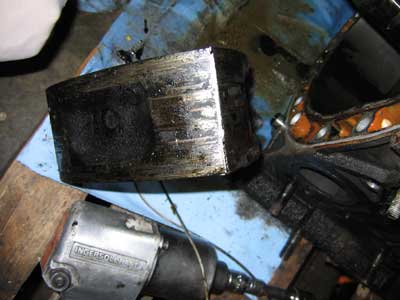 (A good view of the shattered apex seals in place still)
<- Back - Forward ->
(page 4)
Powered by: Rotary Engines! aka: The Wankel