<- Back
(page 6)

3 Rotor RX-7 2nd Gen Turbo II Project
(Pictures of the irons street ported.)
2/14/2005 - All of the 20B parts have been cleaned and inspected. It's time to port the engine! Below you will see porting images of the intake ports and intake runners. We are targeting for an aggressive street port for more mid to high rpm power as the primary turbo will spool this engine up very quickly at low RPMs.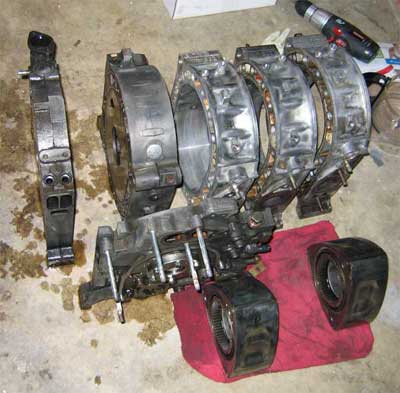 (The good 3 rotor engine parts are cleaned.)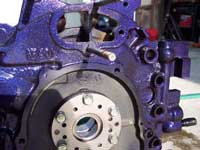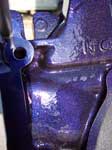 (Experimenting with a Blue/Purple color changing engine paint. Front iron.)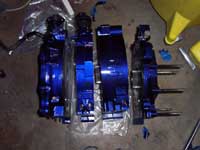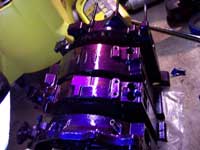 (More 3 rotor color changing paint. Blue to purple/pink.)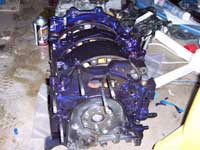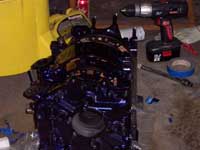 (Dark to light color changing paint.)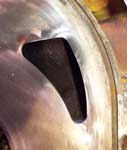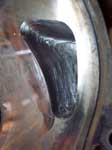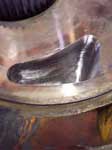 Left: (20B secondary intake port stock.)
Middle: (20B secondary intake port top rough cut.)
Right: (20B secondary intake port top rough cut #2.)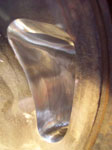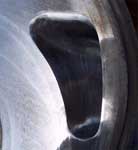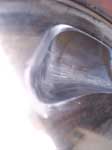 Left: (20B secondary intake port angle.)
Middle: (20B secondary intake port top.)
Right: (20B secondary intake port radius closing.)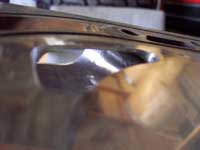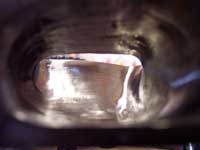 Left: (20B secondary intake port almost done.)
Right: (Intake Runner ported.)
<- Back
(page 6)
Powered by: Rotary Engines! aka: The Wankel